Anton Termite & Pest Control LLC
Ask Us About Our Environmentally Friendly Pest Control
Anton Termite & Pest Control LLC is a commercial and residential termite and pest control exterminator, manager and applicator based in Prince Georges County, Maryland and serving the Washington DC, Maryland and Virginia areas since 1993. We have over 40 years experience in the termite and pest control industry and are a certified, licensed termite pest control applicator in Washington DC, Maryland and Virginia.
---
About Us
The owner of Anton Termite & Pest Control LLC is a termite pest control professional who has 40 plus years in the industry. His experience started with large companies in the termite pest control industry but soon decided that the clients would appreciate and be better served with more personalized service. Since we are a small company, attention to detail and a hands-on approach is what Anton brings to you when you have a termite or pest control situation.
Anton Termite & Pest Control LLC has been serving the following areas in commercial and residential home termite pest control extermination and elimination: Washington DC, Prince Georges County MD, Montgomery county MD, Charles County MD, Anne Arundel County MD, Calvert county MD, Alexandria VA and Arlington County Virginia.
---
Integrated Pest Management
At Anton Pest Control LLC, our service specialists receive continual training under the direction of our graduate Public Health and Environmental Management Professional. They are taught pest control methods involving IPM, which stands for Integrated Pest Management. IPM involves knowledge of pests and their biology, potential public health impacts, as well as the appropriate control methods for each pest.
By practicing IPM, our specialists apply products only when needed and where pests will encounter them. IPM also involves customer education and participation. When you work with us to protect your property against common pests in Washington D.C., Maryland or Virginia our specialists will perform a thorough inspection around the structure and let you know if they find any areas that might promote pest populations (conducive areas). By practicing IPM, we not only protect you from pests, but we also protect the environment and public health.
Key Benefits of Integrated Pest Management:
Guaranteed quarterly or monthly services
One-time services and annual services
Customized services available to meet your needs
Residential and commercial pest management programs
Keeps you and your family protected from household pests
Convenient treatments can be performed without you having to be home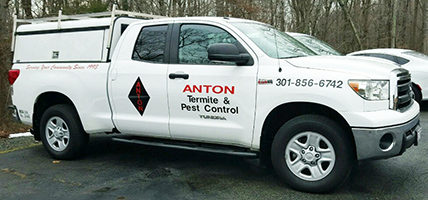 ---